The collection is the pickup of e-Waste from the clients.
How we do it?
If you are looking for disposal of e-Waste or buy-back collection service, we request you to share the list of assets along with quantity and location.
Our team will communicate with you and arrange a meeting to discuss the disposal request, timeline and compliance criteria. We will inspect the materials if required.
Once the details are finalized and mutually agreed, we will quote based on the following
Asset Type
Quantity (Volume)
Location
Frequency
Service Required (Recycling or Data Sanitization)
Timeline
Client Expectation
On acceptance of work, our team will handle the logistics and pickup. Our team will manage our workforce for material movement.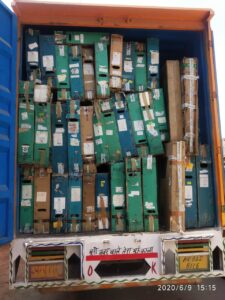 The client will issue the invoice and e-Way bill for the material. We will generate the Form 6.
On arrival of material at our unit, our team will issue the Certificate of liability transfer, i.e., we have picked the material, and we are liable for the material and disposal. The client is no more accountable for it.
Why Form 6 and Certificate?
– Form 6 is part of compliance mandated as part of e-Waste Management rules 2016 and its amendments.
– The certificate is to keep our customer at peace that Adatte E-Waste Management Pvt. Ltd is responsible for the material and recycling. Any liability that arises from it ranging from compliance violation, asset leak to open market, etc. is the sole responsibility of us.
Note: The above certificate is different from Certificate of Recycling (COR). We issue COR after recycling of material. Please refer to our Recycling section for more details.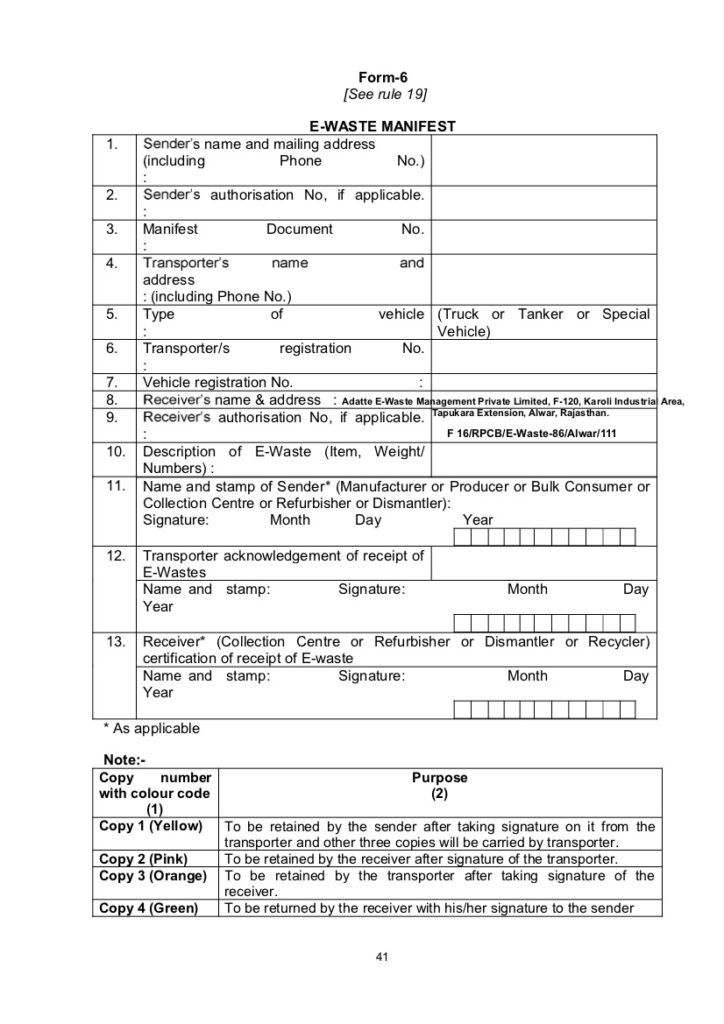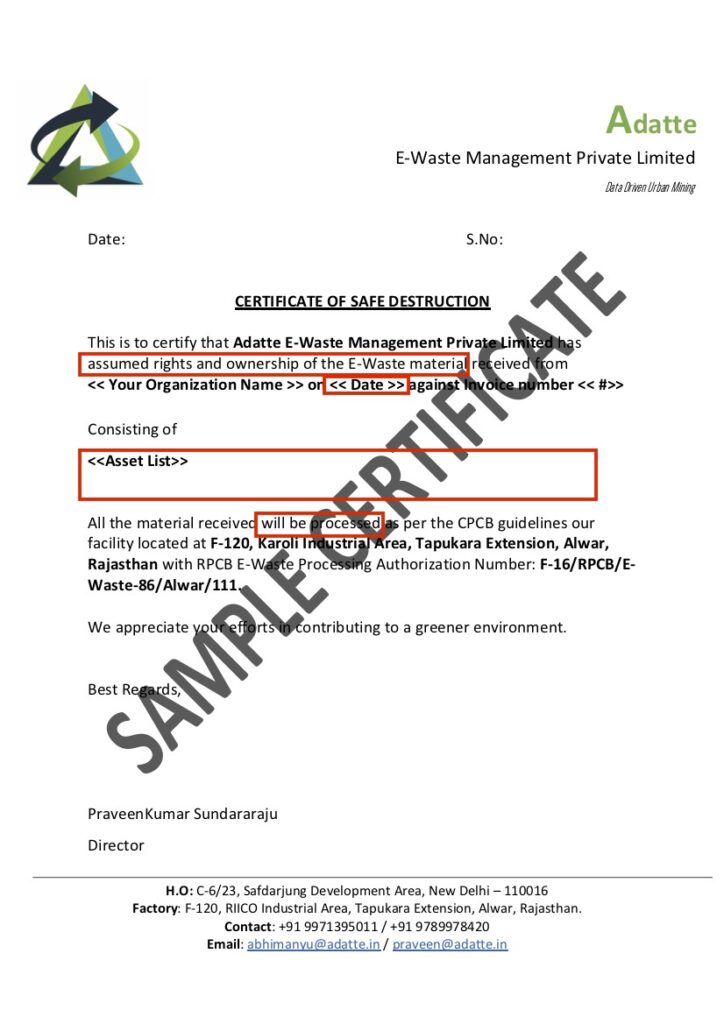 Our Commitment:
– As an end-to-end service provider, we offer the best price as per recycling standard. We keep our promise on compliance and timely service.
– Our real-time tracker helps you to track the progress in real-time and download all compliance from the portal.
– Under no circumstances, we will issue Certificate of Recycling for material under false pretences. Non-Compliance will lead to asset violation for our client and us. Please refer below for the difference.
Where will the e-Waste be transported?
The e-Waste will be transported to our authorized recycling unit in Delhi-NCR for further processing.
What happens to e-Waste at your unit?
Our state of the art recycling unit offers dismantling and recycling service. We are an authorized service provider by the Pollution Control Board.
To know more about our other services, click below