The dismantling service involves disassembly of the electronic items into various parts. It's the opposite of manufacturing, i.e. de-manufacturing.
How we do it?.
Once we have picked the e-Waste from client place, it will be transported to our factory.
Unloading and Tagging of Material:
The material will be unloaded at our factory, and time-stamped photo will be clicked along with geo-tag.
GR will be issued for the shipment.
The e-Waste will be weighed and tagged. We have dedicated weighing bridge on each floor and station.
If the whole shipment is of same asset type, i.e. single product such as Refrigerator or Washing Machine or Desktop, then we check the material weight in a weighbridge and obtain the weigh slip.
Form 6 will be completed with the receiving date and stamp.
Certificate of transfer – The team will generate the certificate of liability transfer.
Processing of Material
The tagged material will be issued to the production floor for processing. Our ERP software keeps track of the production floor activities.
The e-Waste will be dismantled by our trained professional using pneumatic and manual tools.
On successful dismantling, it will be segregated into plastic, metal, battery, glass, printed circuit board, etc.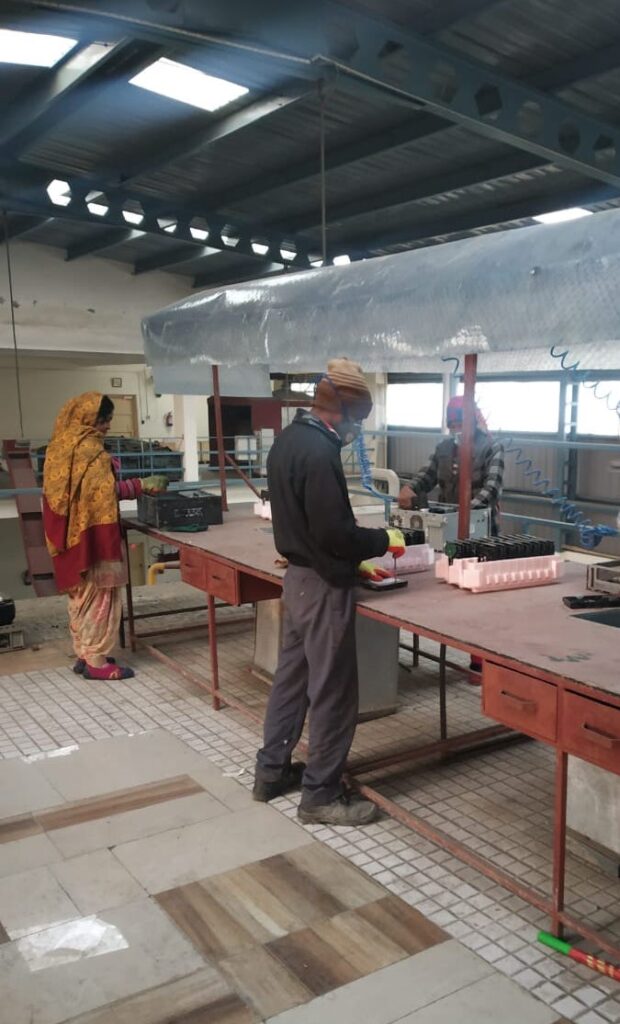 Safety Tools
For White Goods, we have Coolant Recovery kit to remove the coolant from the compressor of Refrigerator and Air Conditioner.
For CRT Monitor, we have CRT cutter.
For Hard disk, we have the shredder to shred it.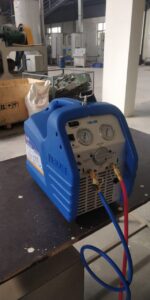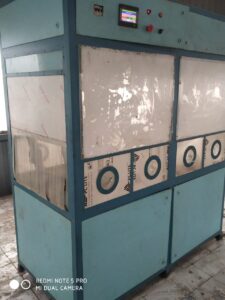 Post Segregation:
As per E-Waste Management rules, segregated material has to be sent to an authorized downstream recyclers.
For Plastic, Glass, Metals, etc., it has to be sent to an authorized Plastic/ Glass/Metal Recycler.
For Printed Circuit Boards, it has to be sent to an authorized E-Waste Recyclers like us.
Any residue that is left should be disposed through an authorized Government Treatment facility.
How we differ?
We have dedicated dismantling station for White Goods and Non-White Goods. 
We use manual and semi-automated tools for dismantling. 
Our workers are provided with glove, mask, safety shoes. 
The work environment is secured with dust collector and vacuum cleaner.
We don't stop at dismantling only. As an end to end service provider and with recycling license, we can recycle the printed circuit boards too. 
We offer real-time progress tracker with all compliance documents for download on our portal. 
Our unit has factory license valid till 2023, e-Waste authorization valid till 2023, ESI registration, PF registration, Fire NOC, Factory, Factory Insurance valid till 2023, MSME registered, Startup India Recognition. 
The processing of the Printed Circuit Board is not under the purview of dismantling. It's part of recycling. Only Authorized Recycler can do it.
How are we compliant with E-Waste Management Rules 2016?
We have a partnership with authorized recycler for plastic.
We sell the metals through authorized downstream recyclers. 
Post dismantling, we have our own recycling process to recycle the metal and printed circuit board. 
We have a partnership with TSDF, Udaipur to dispose of our process residue. 
How to check whether the service provider is a dismantler or recycler?
As part of our compliance, you can demand the license, such as Consent to Operate (CTO), E-Waste Authorization, TSDF Membership, etc.
In the CTO and E-Waste Authorization, the nature of service allowed by the Government is mentioned.
For us, it's "Collection, Dismantling and Recycling of E-Waste".
Other Variations are only Collection, Collection and Dismantling, Collection, Dismantling & Refurbishment, Only Refurbishment, etc. The service rendered is within the service mentioned in the license. For other services, they should work with an authorized dismantlers/recyclers.
To know more about our other services, click below